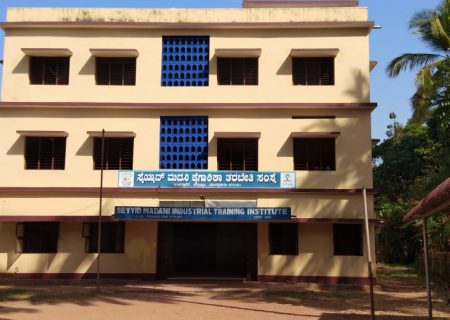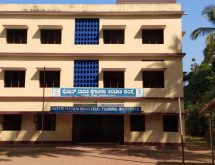 Seyyid Madani Industrial Training Institute (ITI) is a leading training institute established on 14th August 1983 under the Seyyid Madani Charitable Trust, which is managed by Seyyid Madani Ullal Darga. The institute has been providing quality vocational education to students in the region for over three decades.
Seyyid Madani ITI offers four important trades, each of two years duration, namely Electrician, Electronics Mechanic, Fitter, and Refrigeration and Air conditioning Technician. These trades have been carefully selected based on the growing demand for skilled workers in these fields.
The Electrician trade at Seyyid Madani ITI provides students with comprehensive training in electrical systems installation, maintenance, and repair. The course covers all aspects of electrical work, including circuitry, motors, generators, transformers, and safety procedures.
The Electronics Mechanic trade is designed to provide students with the skills and knowledge to assemble, install, and maintain electronic equipment and systems. The course covers topics such as circuit boards, microprocessors, and digital electronics.
The Fitter trade at Seyyid Madani ITI focuses on teaching students how to fabricate and assemble metal structures and parts. This includes welding, cutting, bending, and shaping metal components to create products like machinery, vehicles, and buildings. Students also learn about blueprint reading and measurement tools.
The Refrigeration and Air conditioning Technician trade at Seyyid Madani ITI equips students with the skills and knowledge to install, maintain, and repair refrigeration and air conditioning systems. This includes working with compressors, condensers, evaporators, and refrigerants. Students also learn about environmental regulations and safety procedures.
At Seyyid Madani ITI, students receive hands-on training from experienced instructors who are dedicated to providing quality vocational education. The institute's facilities are equipped with modern equipment and technology, enabling students to get real-world experience in their chosen trade.
Over the years, Seyyid Madani ITI has earned a reputation for producing skilled and knowledgeable tradespeople who are highly sought-after by employers in various industries. Graduates of Seyyid Madani ITI have gone on to successful careers as electricians, electronics technicians, fitters, and refrigeration and air conditioning technicians.
Contact us
Address: Ombatukere Ullala-575020
Email: Smitcull20@gmail.com
Land Line: 0824 2466600
Mobile: 9449935745
Total Strength
| Category | Count |
| --- | --- |
| Boys | 134 |
| Girls | 1 |
| Teaching Staff | 8 |
| Non Teaching Staff | 4 |