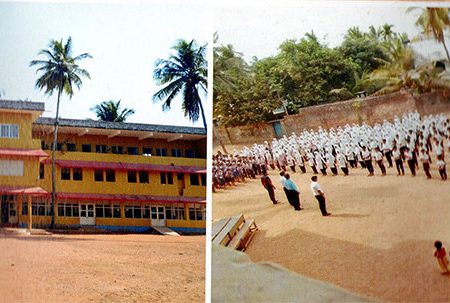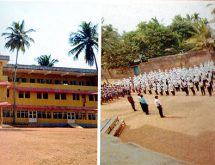 "Ullal" located in the southern part of Karnataka state, bordering the northern coast of Kerala, is famous for its history, and it is one of the renowned pilgrimage centers in the country. About 400 years ago, to awaken the consciousness of civilization to the people who were sleeping under the cover of dense forests and primitiveness, a great man named Kutub Jumma Khan (Kutub Musab) Sharif-Ul-Madani, set out on a journey from the holy city of Madina, rolled on the mountain peaks, fell into the vastness of the Indian Ocean on a cloth as his means of transport, travelled thousands of kilometers without stopping day and night, and finally reached Ullal in Karnataka.
In all aspects such as social, economic, educational, etc., the Sayyad Madani Charitable Trust was established in 1982 with the aim of promoting the development of the backward Muslim community and providing suitable secular and religious education to all students of the society.
On April 25th, 1982, Tippu Sultan Urdu Senior Primary School was established in Ullal Kotepura with the aim of providing quality education, both secular and religious, to all students of the Muslim community in various fields such as social, economic, and educational. The school was founded by the Sayyad Madani Charitable Trust with the help and support of the community.
Through the constant efforts and hard work towards achieving the goals of providing education up to SSLC level to every student in Ullal and its surrounding areas, the school was upgraded to Tippu Sultan High School on June 1st, 1989, after obtaining recognition from the government.
Contact us
Address : Kotepura , Ullal
Phone: –
Mobile: –
Email : –
Total Strength
| Category | Count |
| --- | --- |
| Boys | – |
| Girls | – |
| Teaching Staff | – |
| Non Teaching Staff | – |